Torq-Rex Industry Co., Ltd.--Ratchet box wrenches, auto repair tools and box wrenches
Convinced that hard work is sure to be rewarded, the Torq-Rex Industry Co. has long dedicated its energies to the development of torque wrenches. In recent years it has introduced world-caliber standards to improve its production processes and has improved its factory floor layout to complement its strong R&D and production capability. These efforts have helped to assure the company's victory in today's stiff competition, especially at a time when Chinese rivals are emerging in the global hand-tool market with a price advantage that is hard to beat.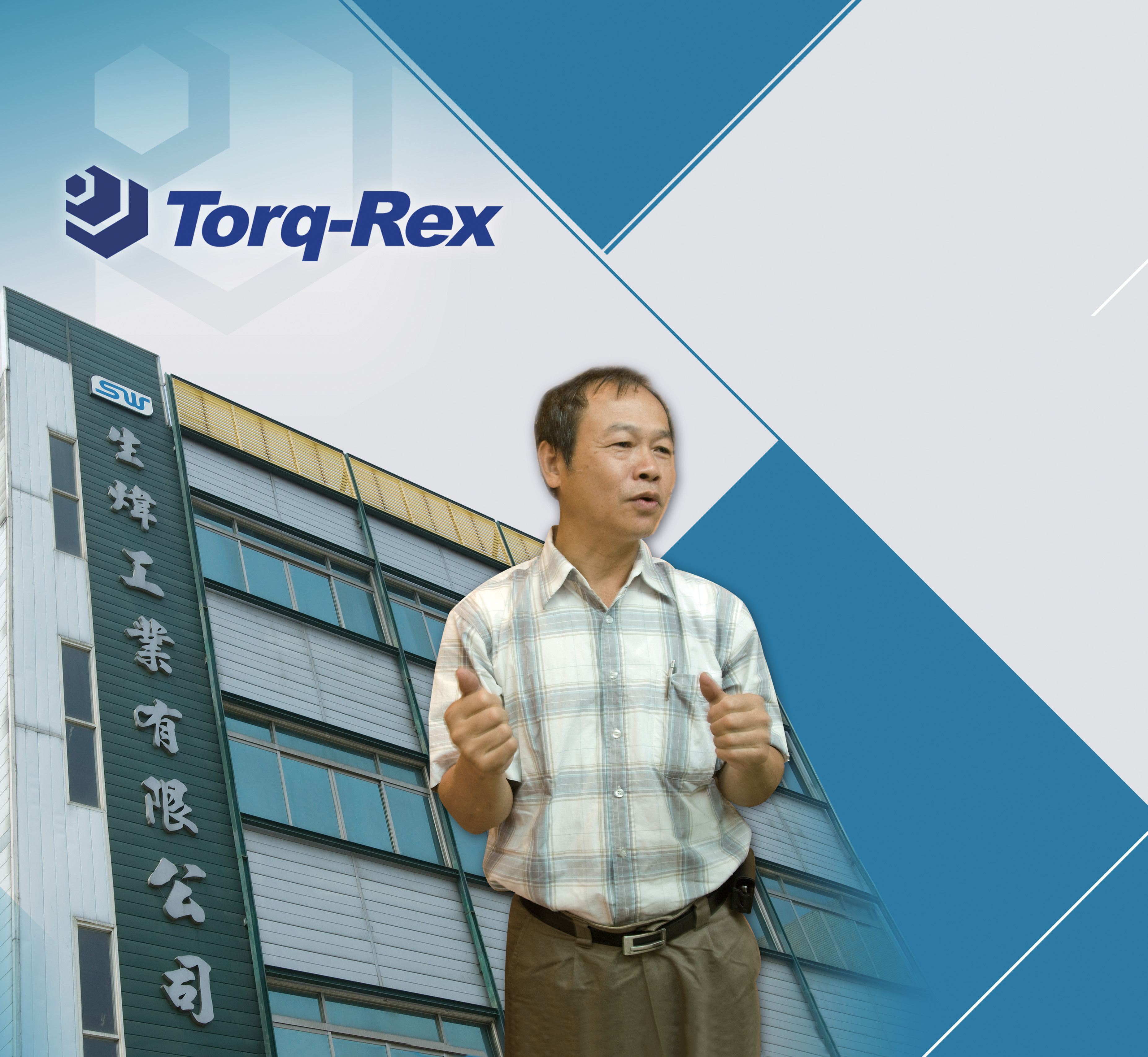 Founded in 1986 in Taichung County, central Taiwan (where most of Taiwan's hand-tool makers are concentrated), Torq-Rex started out by processing torque wrench parts for local manufacturers, accumulated abundant expertise in the production of the wrenches and their fundamental component, the ratcheting mechanism. Later on, the company used this experience to move into the production of complete torque wrenches itself.

Torq-Rex currently operates two plants in Taiwan, one specializing in R&D and preliminary processes and the other in the downstream production of finished products. Most production processes (exceptions are finishing and heat treatment) are carried out in-house, producing a wide range of products including hand-tool kits, precision tool sets, wrenches, spanners, ratchet box wrenches, auto repair tools, and box wrenches.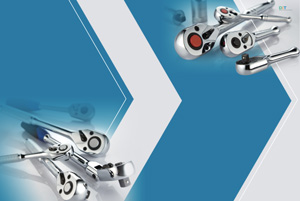 The company also welcomes OEM (original equipment manufacturing) and ODM (original design manufacturing) orders, and has built up a solid reputation among leading European hand-tool brands.

Determined to be Tops

It may be hard to believe, but Torq-Rex has evolved from a small struggling parts maker into a globally competitive supplier of ratchet torque tools in only a decade. In doing so it has fulfilled the ambition of its chairman, Lai Tung-sung, to climb to the top of the industry in Taiwan as a supplier of torque ratchet and auto repair tools.

To hone the company's ability to produce top-notch tools, Lai decided to spend a considerable amount of resources to bring in world-class quality control, production, and factory layout standards from Germany four years ago.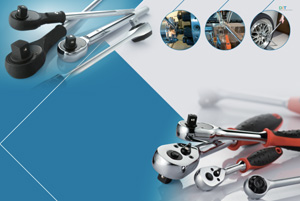 "To quickly catch up with competitors in the global market," Lai recalls, "we had gone to several industrialized European countries, such as Germany, to absorb state-of-the-art calibrating methodologies and related standards. We'd also visited some machinery suppliers there, trying to introduce the most advanced precision machinery."

However, the biggest obstacle to the company's continued upward climb at the time was the huge cost of advanced machinery that were needed to be imported from Germany, Lai noted: "We couldn't afford the expense at the time and it bothered us a lot. Finally, we decided to give up these machines."

So Lai and his son, who is knowledgeable about machinery design, found another way. After three months of hard study, his company independently worked out its own production machines with configurations and performance completely compliant with related standards widely adopted in Germany, effectively sharpening its competitive edges in the global market.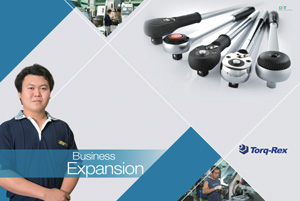 Lai is very proud of this achievement, and rightly so. Torq-Rex is now one of only a few Taiwanese auto repair tool makers with production lines and quality control policies that are certificated by German calibration institutions. This assures the company of the strongest competitiveness in the market, especially in Europe.

R&D

If it is quality that gives life to a hand tool, it is R&D that imparts its spirit. Lai's 30 years of experience in hand tool manufacturing bolsters Torq-Rex's R&D momentum, since for a long time he has specialized in R&D personally.

Talking about Torq-Rex's first lever-type torque wrench, Lai says, "Although we were happy with the debut of this product, we sold only 12 of them in the first year--probably because foreign buyers preferred globally famous brands on such professional tools, rather than products supplied by Taiwanese makers."

The inauspicious start didn't discourage Lai and he is still happy with the wrench because, with its ergonomic design and beefed-up torque force, it was better than the company's hot-selling DIY model. The debut of this wrench, in fact, marked the beginning of Torq-Rex's history as a specialized supplier of ratchet torque wrenches.

Determined to differentiate itself from its rivals in the DIY sector, Torq-Rex concentrates its R&D efforts on the development of high-end ratchet torque wrenches for auto repair use. Years of dedication have seen the company gradually earn recognition among buyers for its high-profile tools.

One example of this dedication is the company's 72-tooth ratchet box wrench, which is made with a patented stopper design in the ratchet mechanism. The stopper is semicircular and firmly attached to the ratchet at three points, effectively helping to make sure that each 5-degree turn of the ratchet provides a precise torque force of 75kg. Lai claims that this design makes his product more competitive than other models, because a good ratchet wrench for auto repair requires accuracy with each turn and a precise torque force. The tool has been well received by foreign buyers for the repair of Benz, BMW, and other high-end sedans.

Another product worth mentioning is the newly launched Power Lug Wrench series, which is designed with two long lugs and a levering mechanism for high ratcheting efficiency. This effort-saving feature is especially friendly to female users, allowing them to disassemble and assemble tires easily. Made of high quality materials, the tool is structurally durable as shown in its passing a test for over 50,000 uses.

"We continue sharpening our R&D edge with the aim of developing the most user-friendly and functional tools for auto repair," Lai commented. "We have developed ratchet torque wrenches with strong torque and few Taiwanese makers can match us in this segment," Lai says.

Material Improvements

Torq-Rex doesn't overlook the importance of comfortable grips for its tools. The company used to use PVC plastic widely in the production of handles for its ratchet wrenches, Lai notes, but that material alone was unable to satisfy buyers; who found that PVC handles were less resistant to low temperature and to corrosion by oil and acid.

To counter those disadvantages, the company came up with a mixture of PPR and other plastic materials, which has proven effective in withstanding corrosion and low and high temperatures. Besides, Lai goes on, the mixed material allows Torq-Rex's engineers to design products with a variety of handle colors and shapes, adding extra value to the tools.

In response to growing concerns about environmental protection, the company has undertaken research in the use of eco-friendly plastic materials in manufacturing and packaging. For many reasons, Lai adds, Torq-Rex is unshakably committed to corporate social responsibility as part of its philosophy. And this commitment, Lai emphasizes, "drives us to stick to material improvements that are friendly to the earth."

Business Expansion

Two decades of experience in doing business with European clients attest to the success of Torq-Rex's quality- and-function-oriented OEM and ODM services. Now the company plans to duplicate its European experience in the U.S., Japan, Southeast Asia, South America, and Eastern Europe.

Lai says that his company will not only provide OEM and ODM services, but will also be engaged in the OBM (original business manufacturing) business in these new markets. Already, Lai comments, "Ratchet torque wrenches labeled 'Torq-Rex' have been used and praised by Korean buyers for high quality at reasonable prices. We are very optimistic about that market, because Korea's globally famous car-making industry has fueled demand for highly professional auto repair tools there."

The company also plans to make itself more buyer-friendly so as to promote its OBM business by, for example, eliminating minimum procurement quantities. "We will try to discuss with existing clients the possibility of distributing our own-brand torque wrenches in overseas markets," Lai reported. "Torq-Rex always focuses on the development of long-term partnerships with clients, and pursues mutually beneficial business with them. If they don't accept OBM, then OEM will still be at the top of our cooperation list."

At the same time, Torq-Rex will give more attention to its brand-new plant, which specializes in innovation and R&D in cutting-edge production technology as an ace-in-the-hole in its move toward the OBM business. In addition, the company has won government subsidies for worker training to help its employees cultivate a commitment to quality that conforms with ISO and other international standards.

The path toward OBM that Torq-Rex is now ascending is a tough one for most small and medium-sized Taiwanese enterprises because of its high initial costs. However, driven by determination, and supported by its world-class production capability and German-certificated calibration methodologies, Torq-Rex is well on its way to becoming a top-notch supplier of professional torque wrenches to the global market. (SC)

Torq-Rex Industry Co., Ltd.
No. 347, Der-ming Rd., Taiping, Taichung County, Taiwan 411
Tel: 886-4-2271-3687
Fax: 886-4-2271-3689
http://www.sunway8.com
E-mail: sunway8@ms49.hinet.net